Coronavirus – Notice to Public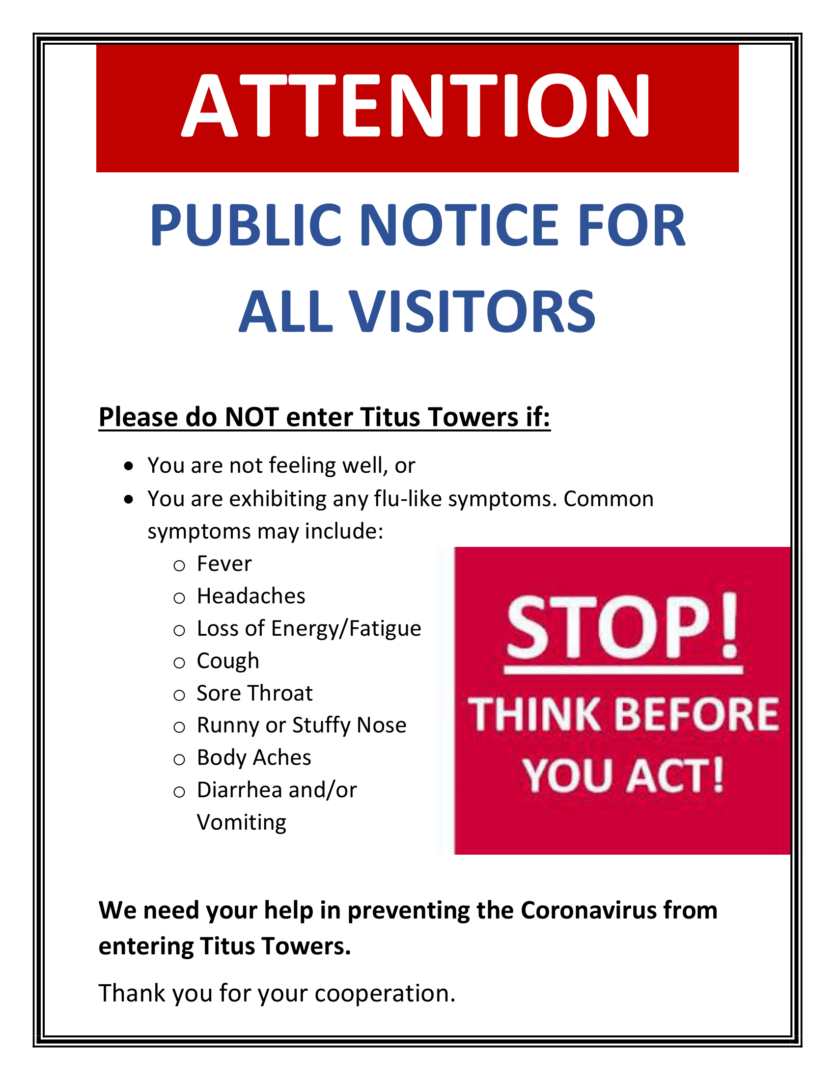 COVID-19 Press Release
Click here for a copy of IHA's COVID-19 Press Release.
Smoke-Free Public Housing
IMPORTANT: All Ithaca Housing Authority properties are smoke-free. This includes vaping devices and E-cigarettes. Two gazebos at Titus Towers have been designated as smoking areas
Click here for a copy of IHA's Smoke-Free Housing Policy.
The mission of the Housing Authority (IHA) of the City of Ithaca, NY, is to operate a socially and financially sound agency that assists area low income families and individuals with safe, decent, and affordable housing opportunities and related services as they strive to achieve self-sufficiency and improve the quality of their lives.  The IHA is committed to operating in an efficient, ethical, and professional manner.
Office Hours:
MONDAY - FRIDAY
8:30am – 12:00pm
12:30pm – 3:30pm
(Closed for major federal holidays.)
Contact Info:
Phone: (607) 273-8629
Fax: (607) 273-5738
After Hours Public Housing Maintenance Emergencies: (607) 882-7656
EMail: